Do I Need Winter Tires?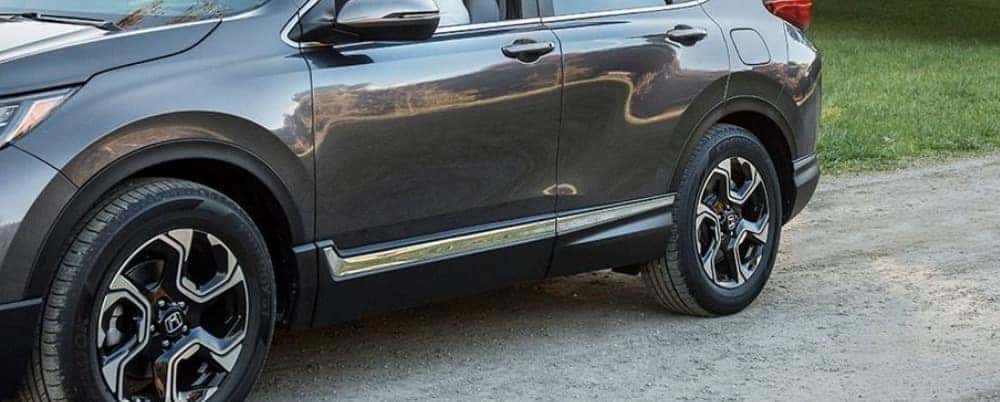 If you're sick of dealing with the slick roads and heavy snowfall of our brutal winters, then you might need help going into the holiday season. In particular, a good set of winter tires can make all the difference between white-knuckled winter driving and a comfortable ride on the snowy roads. But, what should you look for in the best winter tires? Find out all about winter snow tires with the service department at Jeffrey Honda, and we'd be happy to help you find your first set!
What are Winter Snow Tires?
Most vehicles are equipped with a set of all-seasons tires when they roll out of the dealership. These tires were designed to perform favorably through the sweltering summers and the frigid winters, so you can leave the same set on your vehicle year-round. And if you live in a mild climate, all-season tires will likely suit you just fine. In more extreme climates, all-seasons tires may not be sufficient to combat the sub-zero temperatures and icy conditions. Winter tires were designed especially for rough winter conditions. Think about the difference between a good set of snow boots versus a set of ordinary sneakers. Which would you trust to take you through the holiday season?
What are the Best Winter Tires?
If you want to buy winter tires, there are a few attributes to look for. While every pair is designed to perform well in the bitter cold, the best winter tires have these traits:
The tread rubber will be more flexible than a set of all-season tires. This allows your tires to grip the road better, even in the freezing temperatures.
Tread depth will be deeper than all-season tires, and the tread pattern is designed to wick moisture away from the tire's surface as it rolls through slush and snow.
Biting edges and high sipe densities help to boost your grip by grabbing onto the roads, even when ice is on the ground.
Find Your Next Set of Snow Tires at Jeffrey Honda
Ready to buy winter tires for the upcoming season? Head to Jeffrey Honda – serving Grosse Pointe, St. Clair Shores, and Sterling Heights. Contact us to get started, or schedule your service from the comfort of your own home.