2018 Honda Accord vs. 2018 Chevy Malibu

2018 Honda Accord

2018 Chevrolet Malibu
Power
Between the Honda Accord vs. Chevy Malibu, which has more horsepower? The Honda Accord has the clear advantage. The Accord has a standard 1.5L turbo 4-cylinder with 192 hp and 192 lb-ft of torque, which is far more than the Malibu's 1.5L turbo with 160 hp and 184 lb-ft of torque. That's a difference of over 30 hp! If you move up to the optional powertrains, the Accord still comes out on top. The Accord's 2.0L turbo engine roars with 252 hp, edging out the 250-hp 2.0L turbo of the Malibu. The Accord also has 13 lb-ft of torque on the Malibu, so it's clear that the Accord lineup is more powerful overall.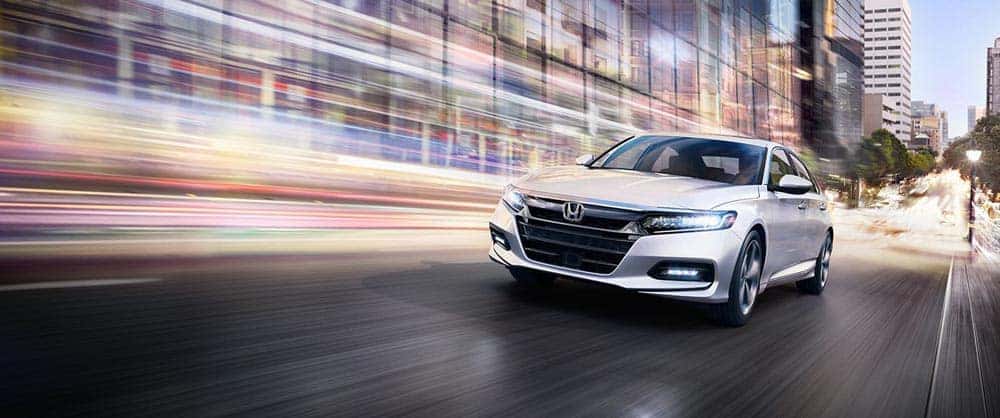 Fuel Economy
You may expect the lesser-powered Chevy Malibu to have the advantage on fuel economy figures, but the Honda Accord manages to succeed yet again with its efficient technology. The Honda Accord generates astounding fuel economy figures of 30 mpg in the city and 38 mpg on the highway*, while the Malibu falls short with only 27 mpg in the city and 36 mpg on the highway. The Honda Accord also uses regular unleaded gasoline across its trim levels, while the Malibu Premier operates optimally with premium fuel – a much costlier option. The Accord is not only more efficient, but easier and cheaper to maintain.
Space
The two vehicles differ quite a bit in their dimensions. The Honda accord is classified as a large car, which is far more spacious than the midsize Chevy Malibu. The Accord has 105.6 cubic feet of passenger volume, while the Malibu only has 102.9 cubic feet available. Plus, the Accord's 16.7 cubic foot trunk is roomier than the 15.8 cubic foot trunk on the Malibu. If you want a comfortable cabin for your passengers with tons of space for cargo, the Honda Accord is the obvious choice.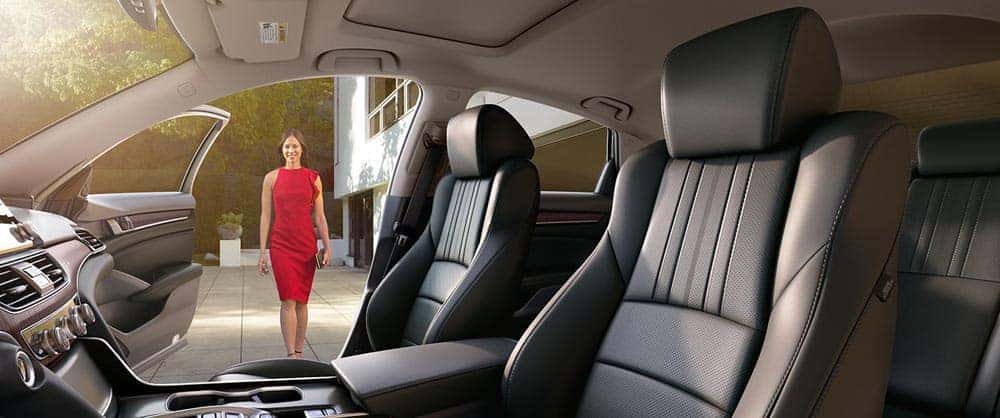 Which Sedan is Our Winner?
Now that we've reviewed the Honda Accord vs. Chevy Malibu, it's clear that the Honda Accord is the better buy. The Accord has terrific specs and tons of space, plus it's stylish and affordable! Why not take it for a test drive at Jeffrey Honda today? Contact us to get started!