How Does an Oil Change Work?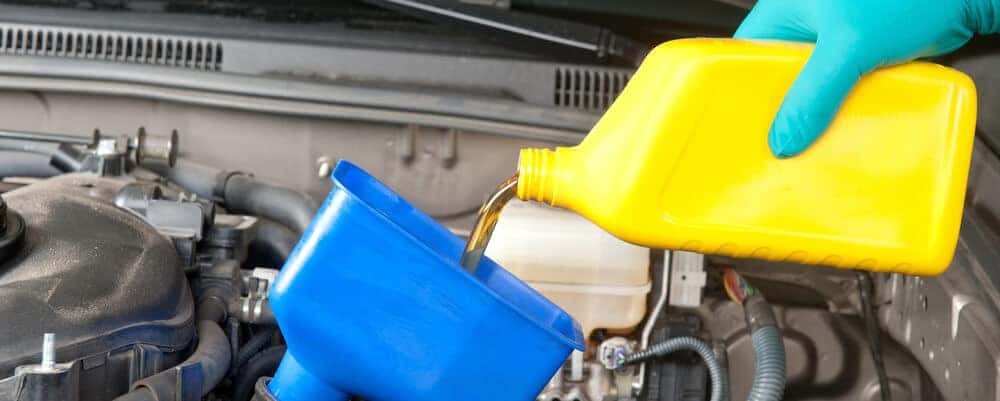 Every driver knows that oil changes are necessary parts of the car ownership experience, but how does an oil change work exactly? First, it's important to get to know the inner workings of your vehicle. Take a deeper look at the process and benefits of an oil change with Jeffrey Honda in Roseville, near Grosse Pointe and St. Clair Shores.
What Does an Oil Change Do?
Your car generates power from a network of moving parts within the engine. As those parts churn under the hood, the friction from this movement creates heat. A good motor oil ensures that all of these parts work together seamlessly, reducing friction and absorbing the excess heat. The result is better performance with less stress on the vehicle – and less money spent on costly repairs! But good things don't last forever, and that fresh motor oil eventually turns thicker and is less effective at doing its job. That's when you need an oil change. This process removes the old oil and replaces it with new motor oil, so your car can get back to running at 100 percent.
How Often Do I Need an Oil Change?
Typically, you'll want to change your oil every 3,000 miles. However, this figure may vary depending on your make and model and the type of oil that you use. Synthetic motor oil is more durable, and some synthetics claim to last up to 10,000 miles between changes! If you live in a climate with extreme temperatures or if you're prone to speeding, you might need to freshen up that oil a little more often. We recommend checking out your owner's manual for a general guideline, and feel free to contact our technicians for more in-depth recommendations.
Can I Change my Oil Myself?
If you have the time and knowledge, then you can perform an oil change from the comfort of your own garage. But, you'll need quite a few specialized supplies: motor oil, filters, oil pan, oil-filter wrench, funnels, ramps, car jacks, etc. Some people enjoy the challenge of DIY maintenance, and once you have the supplies, you can perform oil changes for the whole household rather than running to the shop. But other drivers prefer the convenience of scheduling an oil change from experts. The choice is up to you!
Ready for Your Appointment?
Schedule your service for an upcoming oil change, and experience the difference for yourself! Visit Jeffrey Honda in Roseville, near Grosse Pointe and St. Clair Shores, for more information about the benefits of an oil changes.