How to Detail Your Car Yourself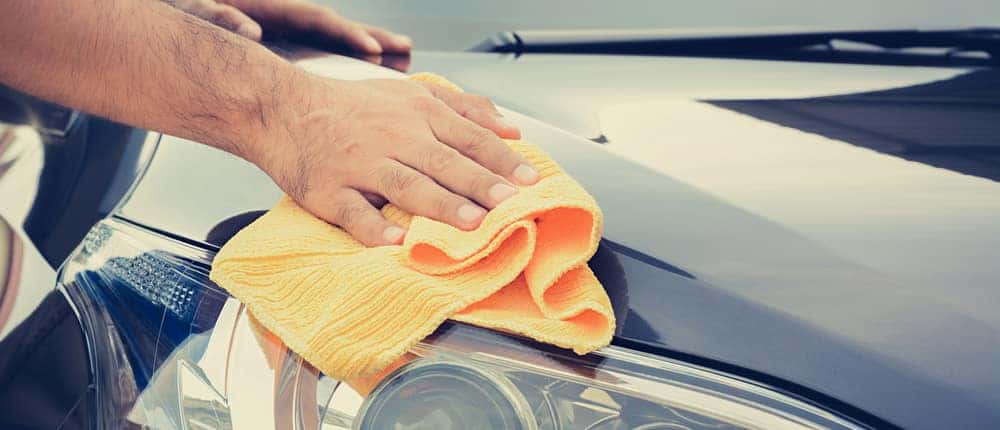 If you know how to detail a car car yourself, you can keep your car in pristine shape and save a lot of money. Detailing a vehicle is time-consuming, but you'll be gratified when the job is done. Follow these step-by-step car detailing tips:
Attack the Inside First
Remove and vacuum all floor mats.
Vacuum the entire interior, top to bottom, including the trunk.
Apply a tiny amount of stain remover or foam cleanser to carpet and upholstery stains. Blot dry with a towel. Avoid excess moisture because it can cause mildew.
Wash and dry rubber floor mats.
Wipe down all hard interior surfaces with a small amount of mild cleaner, followed by an Armor All-type product.
Clean your dash, interior doors, and air vent grilles with compressed air and small detailing brushes.
Wash your seats using the right method for your upholstery. Cloth seats can be shampooed and dried with a wet-vac. Leather and vinyl seats require specialized cleaners.
Leather seats should be conditioned so they stay supple and uncracked.
Finish with glass cleaner on the interior windows and mirrors.
Detailing the Exterior
Scrub your wheel rims with a wheel cleaner, whatever kind is specified for your type of wheels.
Wash the tires with whitewall tire cleaner, followed by tire dressing.
Use specialized car wash soap to wash to the exterior, not dishwashing detergent, which can strip your car's finish. Work quickly from the top down, scrubbing with a soft terry cloth microfiber towel and rinsing often.
Do a final rinse without the spray nozzle, and then dry the exterior with a chamois cloth or terry cloth towel.
A liquid or traditional clay bar can help move stubborn, sticky stains.
Polish and wax are not required, but will help your car gleam.
Detailing your car takes a lot of time and elbow grease. If you'd rather have an expert handle the job, let the service professionals at Jeffrey Honda take care of it and your other maintenance. Schedule your next car detail at Jeffrey Honda today. We're located in Roseville, convenient to Grosse Pointe and St. Clair Shores.