How to Repair Car Dents and Scratches
Nobody likes finding a dent or scratch on their car, but a blemish on your vehicle doesn't have to ruin your day! The service experts at Jeffrey Honda have rounded up the simplest ways how to repair car scratches and dents, using items you probably have at home in St. Clair Shores. Let's get started!
DIY Fixes for Scratches
If you feel the scratch is small enough for you to handle yourself, try these DIY scratch removal tips:
Sandpaper – Surface-level scratches can be handled at home. Start by thoroughly cleaning the area, rubbing it with 2000-grit wet sandpaper. Once the scratch is nearly invisible, apply a rubbing compound over the spot.
Candle wax – Rubbing candle wax over the scratch will help seal it if you're in a bind. While this is not a permanent solution, it will hold for a short time.
Super glue – If candle wax is not accessible, try super glue to repair scratches on your car. Glue will blend in with your vehicle, minimizing the damage's appearance.
DIY Fixes for Dents
Dents happen so easily, but luckily, they are simple to fix as well. Before scheduling service at the Jeffrey Honda collision center to repair a dent in your car, try these at-home tricks:
Plunger – Any type of plunger can be used to try popping out the dent in your car. While it may take a few tries, it's worth the effort, especially for smaller dents.
Hammer or Mallet – If a plunger doesn't work, try knocking out the dent from the other side with a hammer or mallet. Go slow, hitting the area gently at first so as not to create more damage. Use a towel to help soften the blow.
Dent Puller – As a more advanced option, experienced at-home mechanics can try drilling a hole in the dent, lacing through a wire and pulling the dent back to surface level. Since this also requires sanding and paint, we only recommend for those who have the tools and know-how.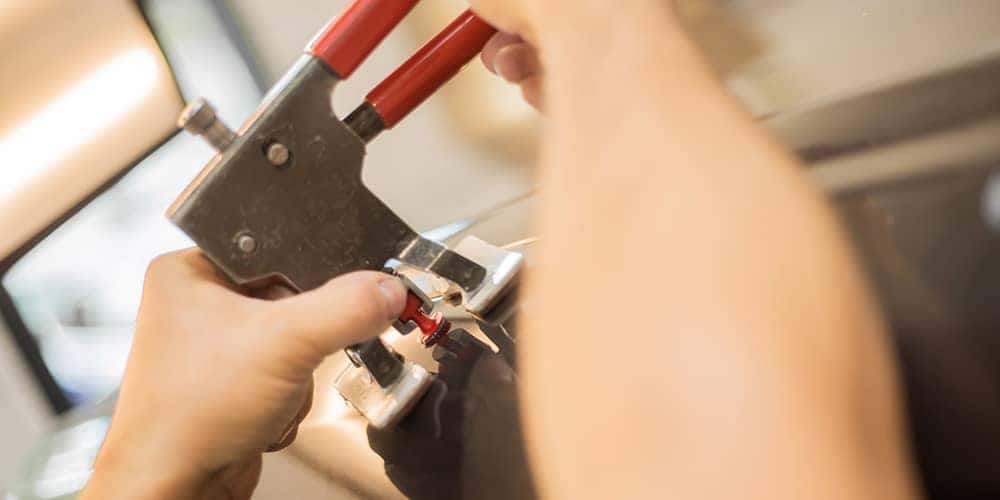 For All Service Needs, Visit Jeffrey Honda
If super glue and plungers won't cut it for your automotive repair, visit the pros at Jeffrey Honda for straightforward service you can trust in Roseville. We treat every vehicle as our own, and even offer up to a $500 Collision Deductible Reimbursement if you have purchased a vehicle from us. You can even learn more about how long can you drive on a spare tire. Contact us today with any service questions.