How to Replace Windshield Wiper Blades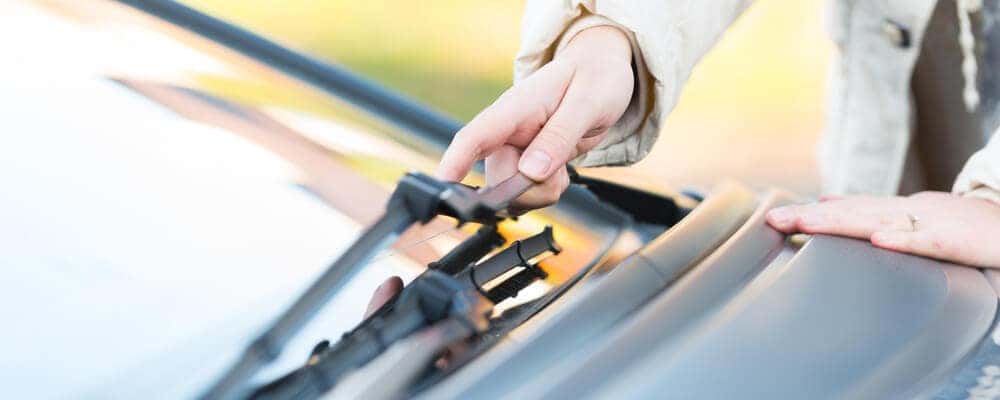 If you're struggling to see clearly during rainy drives, it's time to learn how to replace windshield wiper blades. Replacing a set of damaged blades takes only minutes at home or at the service department, and this simple repair can have a drastic effect on your visibility and safety.
Why Changing Windshield Wiper Blades is Important
Windshield wiper blades are made out of rubber, which can crack or rip with age. Damaged blades can't remove the snow, ice, and mud from your windshield properly – compromising your vision. Inspect every 6 to 12 months, and check your owner's manual for specific guidelines on the parts that you need.
How to Change Windshield Wiper Blades
Lift the wiper arm from the windshield and slide the old blade off.
Attach new blade, listening for a click.
Repeat on other side.
Test your wipers to make sure the pair is secure.
Learn More Essential Car Care
Now that you know how to change windshield wiper blades, why not learn more? Find out how to restore headlights, how to fix a locked steering wheel, and more with Jeffrey Honda in Roseville, serving neighboring Grosse Pointe and St. Clair Shores.