How to Protect Your Car from Road Salt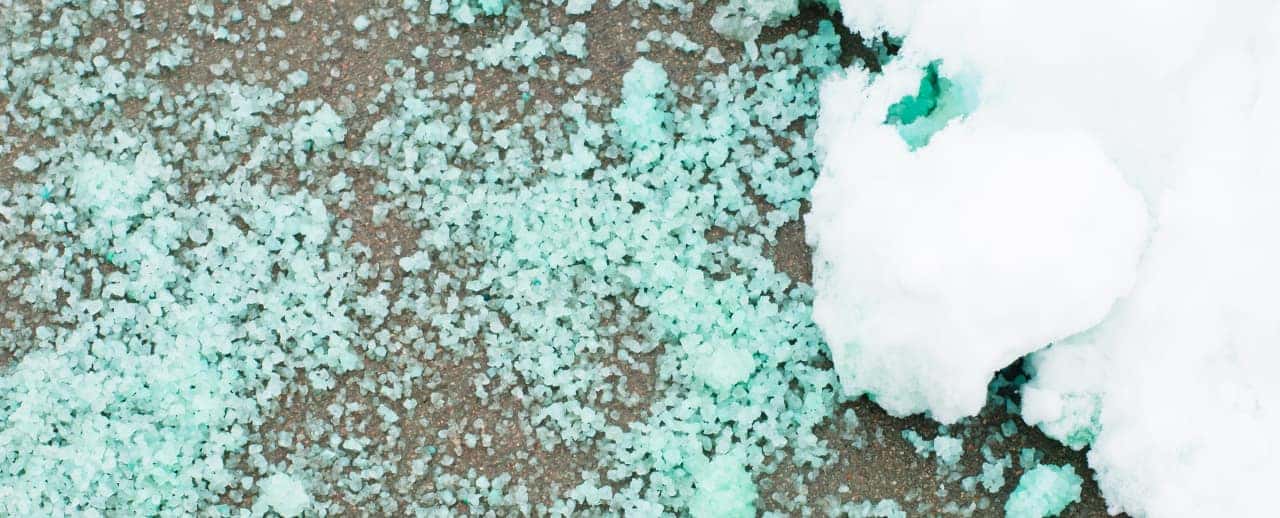 Road salt is a fantastic safety tool that keeps drivers and pedestrians safer around St. Clair Shores and Sterling Heights every winter, but it's not without its drawbacks. This corrosive chemical can burn holes straight through your vehicle's finish, which is why it's so important to learn how to protect your car from road salt damage before the next snowfall. How can you maintain the best car paint protection possible all season long? Let's find out!
Why Protect My Car?
If road salt is so great, why should I worry about my car in the winter? Road salt is used to prevent icy buildup on roads and streets, because it lowers the freezing point of water. Because it's so easy to store and use, it's popular with cities like Grosse Pointe and Chicago. But road salt is also corrosive. When it comes in contact with your car, it can break down the paint layer by layer and even wear through metal bodywork! That's why it's essential to protect your car when the road salt trucks start to circulate.
How Do I Get the Best Car Paint Protection?
Maintaining your car is simple if you get into the right habits. Remember, road salt damage gets worse the longer the chemical sits on your car – so cleanliness is key! Check out the top tips from our service department:
Wash your car every 10 days or so to remove all of the salt accumulation from the week. This minimizes the damage that salt can do.
Wax your car in late fall or early winter to provide a thin layer of car paint protection that will last all season long.
Repair any paint chips that you notice as soon as possible to help prevent rust spots from developing.
Try to avoid driving over standing water, like puddles and snow piles, which can splash your car's underside with corrosive chemicals.
Find Out More with Jeffrey Honda
Now you know how to protect your car from road salt, but is your car truly ready for the winter? Find out why you might want to invest in a set of winter tires for the holidays with Jeffrey Honda. Still have questions about winterizing your car? Feel free to contact us for personalized recommendations!